AdSynergy is ready to launch our
#strongerTogether FREE AD SWAP service.

AdSynergy is launching a FREE AD SWAP service, to help local business get on-line traffic and generate revenue.
With reduced foot traffic, on-line traffic is now more important in generating business revenue than ever. With many small business joining the on-line market for the first time, it is tougher than ever to get attention.
What is Ad Swapping? Ad swapping is where business (web site) A shows ads for business B, and business (web site) B reciprocates, showing ads for business A.
How Does it Help? Growing an online business is all about growing online traffic. Swapping ads is an easy way to do that.
Why Does it Work? The main advertising for a traditional store-front business is the store-front sign. The key to the success of that sign is its location, in other words, the surrounding business that draw foot traffic. A good set of neighboring business create customer "draw", with each business bringing customers to the other. The same can now be true on-line.
How do I get Started? Sign Up now to start swapping ads. Sign-up is free and ad swapping is free.
Learn More about the
#strongerTogether Ad Swap program.
AdSynergy.net
The social ad space marketplace for
Advertisers
seeking brand friendly ad space
&
Publishers
seeking ads that compliment their content.
Building a community of on-line Advertisers and Publishers
AdSynergy is building a community of advertisers and publishers producing greater value from for both parties. Not your standard ad network: AdSynergy supports direct connection between advertisers and publishers, where they can negotiate deals that make sense to them. You make the deals, we deliver the ads and payments.
We have only one plan,
connecting advertisers and publishers.
Free to Sign-Up.
Free to list in Advertiser or Publisher directories.
Free to contact advertisers or publishers.
AdSynergy provides the platform to buy, sell and serve ads.
AdSynergy serves the ads and provides statistics to both parties.
Low Transaction Cost.
Building a Better On-Line Advertising Marketplace
How AdSynergy Works

Find
Search our advertiser and publication directories to find complimentary ads or publications.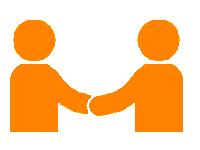 Contract
Contact the advertiser or publisher directly and make a deal that benefits both parties.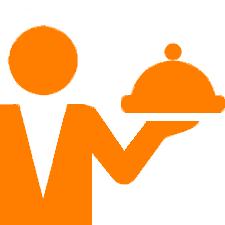 Serve
We serve the ads and provide the statistics.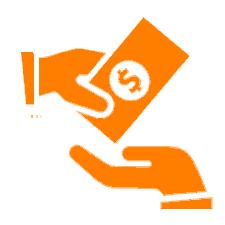 Payments
We collect from the advertiser and make payments to the publishers.
Problems with traditional on-line advertising.
Some people like Mike Shields say "The Problem With Online Advertising Is That There Are So Many Problems" (
link
). While AdSynergy.net can't solve all of the industries problems, we can help publishers and advertisers avoid many of the problems with on-line advertising.
An underlying problem with on-line ad revenue is the industry is focused on pay per click and the the click through rate is very low. This leads to publishers putting more ads on the page to entice readers to click on one of them (the shotgun approach). However this increases clutter, reducing the value of any brand advertising on the page. This leads to publishers adding more click though ads... and so on, the death spiral of on-line advertising.
So how does AdSynergy.net help publishers and advertisers get more value out of on-line advertising? By connecting them directly to make deals that make sense to both parties. Publishers and advertisers agree on which pages will show which ads. Ultimately our intent is to provide an ad network that allows publishers and advertisers complete control over there publications and ads respectively, maximizing the value to both parties.
We believe a direct connection between advertisers and publishers will increase the return on investment for both parties and help maintain the integrity of both the advertising brands and the publications. AdSynergy enables direct connection between publishers and advertisers and provides the tools to negotiate, monitor, fulfill and receive payment. You make the deals, we deliver the ads and payments.